The Secret Lives of Mice
Written by
October 7, 2011
|
As the nights get chilly, the thought of passing the evenings with friends and family in a nice, warm house sounds delightful … to mice. Like humans, mice are social animals who enjoy each other's company, and while you might not be so eager to enjoy theirs, you might have a little more respect for them after reading these fascinating mouse tidbits: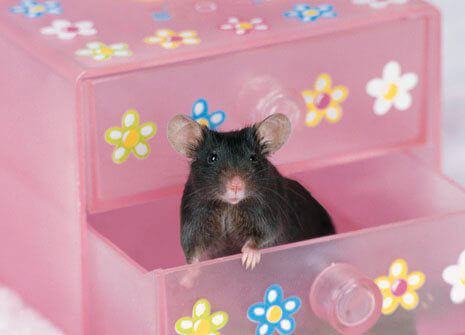 If—despite their charm—you still don't care to share your home with mice, the best way to keep them out of your humble abode is to prevent them from getting inside in the first place. Seal mouse-size holes (mice can enter a hole the size of a dime), keep food in sealed containers, always clean up crumbs right away, and use safe, homemade deterrents like peppermint-soaked cotton balls. If you already have unwanted mouseguests, never use cruel glue traps, which leave the animals to suffer slow deaths from suffocation or dehydration. Instead, pick up a few humane mousetraps and set the mice free outdoors.
Written by Heather Faraid Drennan
Related Posts
Respond
Comments
If your comment doesn't appear right away, please be patient as it may take some time to publish or may require moderation.
By submitting this form, you are agreeing to our collection, storage, use, and disclosure of your personal info in accordance with our privacy policy as well as to receiving e-mails from us.