Hooray for Canada!
Written by April 21, 2011
|
It's not often while the annual seal slaughter is going on that I get to write a headline like that, so this is great news. Compassionate Canadians are rejoicing over the prominent new vegan book displays at Chapters, the nation's largest bookstore chain.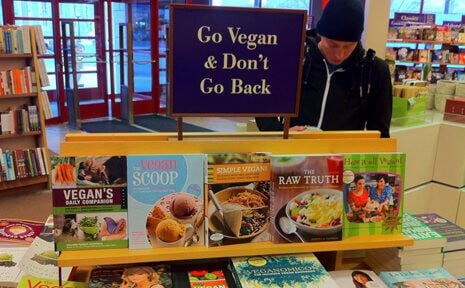 Don't have a Chapters in your town? No problem. Check out our selection of great vegan lifestyle books.

Written by Michelle Sherrow
Related Posts
Respond
Comments
If your comment doesn't appear right away, please be patient as it may take some time to publish or may require moderation.
By submitting this form, you are agreeing to our collection, storage, use, and disclosure of your personal info in accordance with our privacy policy as well as to receiving e-mails from us.