Hollywood Heavyweights Petition Obama to Help End Dolphin Slaughter
Written by
February 7, 2014
|
Russell Simmons wasn't kidding when he said that he wanted to challenge President Obama to use his influence to end the dolphin slaughter in Taiji. Russell penned a letter to the U.S. Ambassador to Japan, Caroline Kennedy, and asked her to deliver a petition to the president that urged him to refuse to sign the proposed Japan trade agreement until the Japanese government banned the capture and slaughter of dolphins. And Russell got help from some heavy hitters. The petition was signed by Sean Penn, Woody Harrelson, Gwyneth Paltrow, Charlize Theron, Cameron Diaz, Jennifer Aniston, Alicia Silverstone, Ellen DeGeneres, Emily Deschanel, Susan Sarandon, Olivia Munn, Jennifer Hudson, Kellan Lutz, Channing Tatum, William Shatner, Cher, and many more. Here's hoping that Obama helps dolphins out—and that Japan does the same.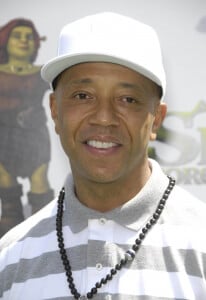 ©StarMaxInc.com
In other celebrity news:
Some of the world's most popular models are proving that they're also models of compassion. Following in the footsteps of Pamela Anderson, Crystal Hefner, Joanna Krupa, and many more beautiful ladies with equally beautiful hearts, Victoria's Secret Angel Behati Prinsloo and Daisy Fuentes are speaking up for the animals abused by SeaWorld:
https://twitter.com/DaisyFuentes/status/430941612517359616
And they're in great company:
"@peta: RT if you will #NeverBeSilent about @SeaWorld's orca abuse! #Blackfish #EmptyTheTanks pic.twitter.com/TaoON7C5QI" never

— malillany marin (@malillanymarin) February 5, 2014
https://twitter.com/aaronsimpson/status/431028427013894144
https://twitter.com/Max_Scherzer/status/430915582012043264
All animals in captivity become mentally ill. We would 2 if we were locked up & forced to do tricks 4 No more whales in bathtubs @SeaWorld

— Sofia Sisniega (@SofiaSisniega) February 5, 2014
https://twitter.com/richardmarx/status/430969913742618624
https://twitter.com/mattsorum/status/430625228574564353
Is Sheryl Underwood channeling her inner Beyoncé? The Talk host has embarked on a month-long vegan cleanse for February. And if Bey's satisfaction with it is any indication, Sheryl might go for round two in March.
When Colbie Caillat performed on The Today Show, she made a point of saying that her Stella McCartney dress was vegan, just like Colbie.
And PETA was getting a lot of love this week on Twitter:
https://twitter.com/kellanlutz/status/431144467643392001
https://twitter.com/JebBrovsky/status/430872588609282048
https://twitter.com/MistyUpham/status/430592957511524352
https://twitter.com/NATTYVILLAVECES/status/430395623654060032
https://twitter.com/simonereyes/status/430238149344645120
To keep up with what all your favorite stars are doing for animals, follow @PETA on Twitter.
Respond