Ho, Ho, Go Faux, Michael Kors
Written by
December 16, 2010
|
Project Runway judge Michael Kors has been judged by Santa to be firmly lodged in the "naughty" column because of the designer's continued use of fur. That's why a clutch of angry Santas gathered outside of Kors' Rodeo Drive flagship store yesterday, blocked the entrance, and chanted, "Michael Kors, where's your soul? Selling fur will get you coal!" before they were stopped by intrepid police officers .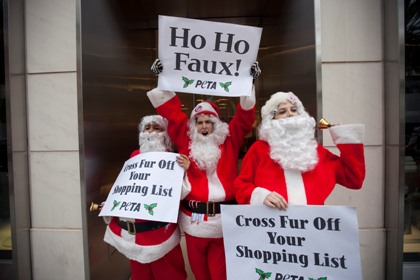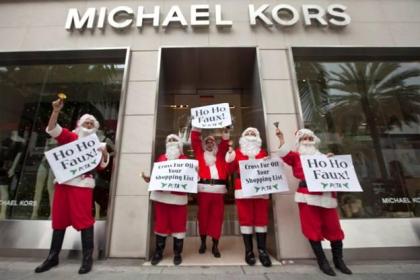 Who knows? Maybe Michael Kors' heart will grow three sizes and the only fur in his next collection will be as fake as his tan.
Written by Alisa Mullins
Related Posts
Respond
Comments
If your comment doesn't appear right away, please be patient as it may take some time to publish or may require moderation.
By submitting this form, you are agreeing to our collection, storage, use, and disclosure of your personal info in accordance with our privacy policy as well as to receiving e-mails from us.