Help Iggy Pop Celebrate His Birthday!
Written by
April 21, 2011
|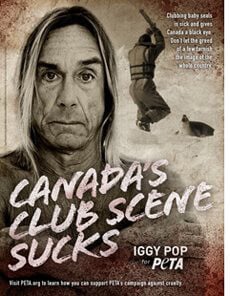 Rock icon Iggy Pop is celebrating his 64th birthday today.
His lust for life includes seals' lives, so to help him celebrate, please take a moment and e-mail Canadian Prime Minister Stephen Harper and Canadian ambassadors around the world and ask them to put a stop to Canada's annual baby seal slaughter.

Written by Michelle Sherrow
Respond