Help Iggy Pop Celebrate His Birthday!
Written by
April 21, 2011
|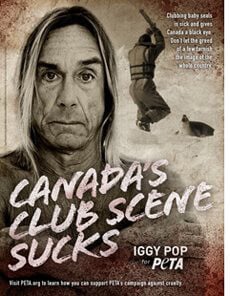 Rock icon Iggy Pop is celebrating his 64th birthday today.
His lust for life includes seals' lives, so to help him celebrate, please take a moment and e-mail Canadian Prime Minister Stephen Harper and Canadian ambassadors around the world and ask them to put a stop to Canada's annual baby seal slaughter.

Written by Michelle Sherrow
Related Posts
Respond
Comments
If your comment doesn't appear right away, please be patient as it may take some time to publish or may require moderation.
By submitting this form, you are agreeing to our collection, storage, use, and disclosure of your personal info in accordance with our privacy policy as well as to receiving e-mails from us.