'Glee' Star Takes Mug Shot to Free Imprisoned Elephant
Written by
August 19, 2013
|
She's been in solitary confinement for 36 long years, even though she has committed no crime. But hundreds of thousands of people around the world, including celebrities Paul McCartney and The Smashing Pumpkins, are calling for the release of Mali at the Manila Zoo in the Philippines. Many of Mali's supporters are having mug shots taken to protest her confinement, and Glee star and Philippines native Charice Pempengco is the first U.S. celebrity to put herself in lockdown to get Mali out.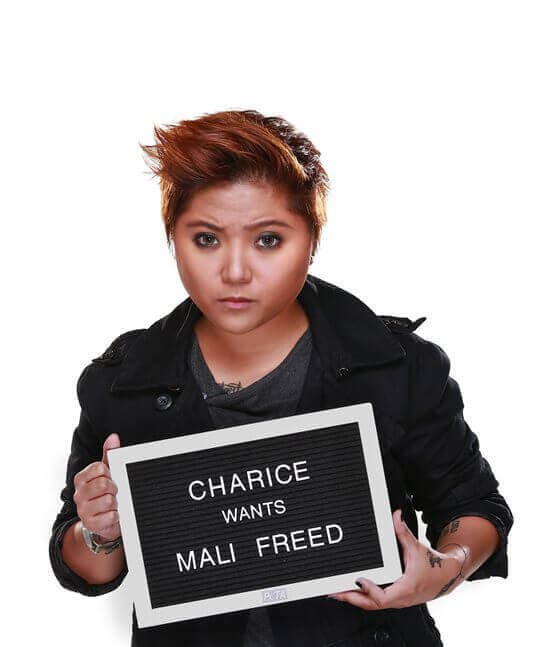 Charice has been entertaining audiences since age 7, when she begged her mother to let her enter singing competitions to help support her struggling family. She knows exactly how it feels to have nothing—as Mali does now. And she's ready to help the elephant trade her tiny, barren enclosure for the lush forest at the spacious sanctuary that has promised to give Mali a home with other elephants.
Help win freedom for Mali! Sign the petition at FreeMali.com.
Related Posts
Respond
Comments
If your comment doesn't appear right away, please be patient as it may take some time to publish or may require moderation.
By submitting this form, you are agreeing to our collection, storage, use, and disclosure of your personal info in accordance with our privacy policy as well as to receiving e-mails from us.