Finally! Feds Suspend Jambbas Ranch's License
Written by January 15, 2014
|
After years of PETA complaints, the U.S. Department of Agriculture (USDA) has finally brought the hammer down on Jambbas Ranch, a North Carolina roadside zoo that has an appalling history of failing animals.
In addition to a fine, for the next four months the facility cannot exhibit or deal in animals and must "cease and desist" from violating the federal Animal Welfare Act. Before it can resume operations, it must prove that it's compliant with the law—something that it has been unable to do for some time.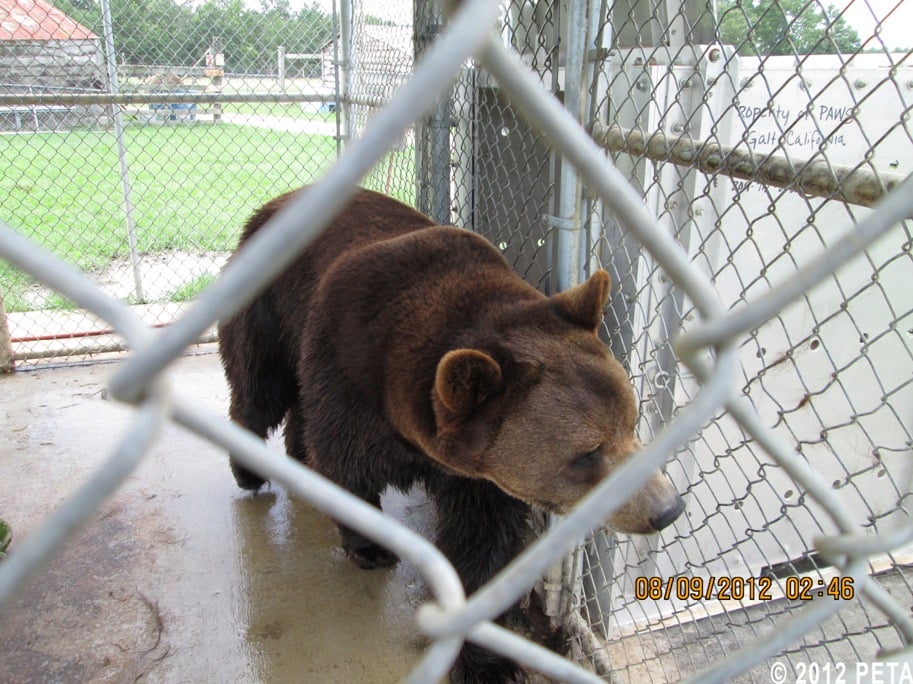 Late last year, PETA, the Animal Legal Defense Fund (ALDF), and local citizens filed an urgent, formal complaint with the USDA and attached chilling photographs of the horrible conditions at Jambbas, including a dead rabbit locked in a cage, mounds of animal waste underneath the wire rabbit cages, filth-polluted water in the goats' enclosure, and a bison with raw, open wounds.
PETA, the ALDF, and local citizens assisted in getting a bear named Ben—who had lived in a concrete box his whole life—retired to a comfortable sanctuary.
What You Can Do
Ask officials to revoke this awful facility's license permanently.
Related Posts
Respond
Comments
If your comment doesn't appear right away, please be patient as it may take some time to publish or may require moderation.
By submitting this form, you are agreeing to our collection, storage, use, and disclosure of your personal info in accordance with our privacy policy as well as to receiving e-mails from us.