No Exotic Skins for Ann Taylor, LOFT
Written by November 6, 2012
|
 Ann Taylor and LOFT wearers, rejoice! The parent company of those iconic clothing and accessory brands, ANN INC., has banned the use of exotic-animal skins in its product lines after meeting with PETA and learning about the extreme animal suffering caused by the exotic-skins industry. The company's newly revised animal welfare policy reads, "Our private label brands do not use real animal fur and do not knowingly sell products with skins considered to be exotic, including but not limited to alligator, crocodile and ostrich."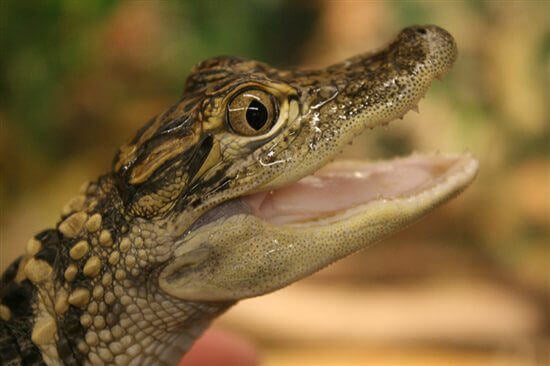 ANN INC. joins Mango, H&M, Victoria's Secret, PUMA, and others in adopting animal welfare policies that ban exotic-animal skins. In Africa, Asia, and the U.S., exotic animals—including snakes and lizards—are hunted or raised and killed specifically for their skins. Alligators and crocodiles are stabbed in the neck with a metal chisel or bludgeoned with metal bats. PETA Asia's undercover investigations found live snakes nailed to trees by their heads before their skin was torn off their writhing bodies.
What You Can Do
If you see people wearing or selling exotic skins, please ask them to watch PETA's hard-hitting video exposé "Cold-Blooded Horrors: Inside the Exotic-Skins Trade" narrated by The Master star and longtime PETA pal Joaquin Phoenix to learn about the cruelty behind their fashion choices.
Related Posts
Respond
Comments
If your comment doesn't appear right away, please be patient as it may take some time to publish or may require moderation.
By submitting this form, you are agreeing to our collection, storage, use, and disclosure of your personal info in accordance with our privacy policy as well as to receiving e-mails from us.