The Deadliest Predator of All (Hint: It's Not Sharks)
Written by
August 4, 2013
|
As the ocean's most aggressive predators, sharks continue to intrigue and frighten humans. But you may be shocked to learn that humans are really the most dangerous predator and that sharks are just some of the victims.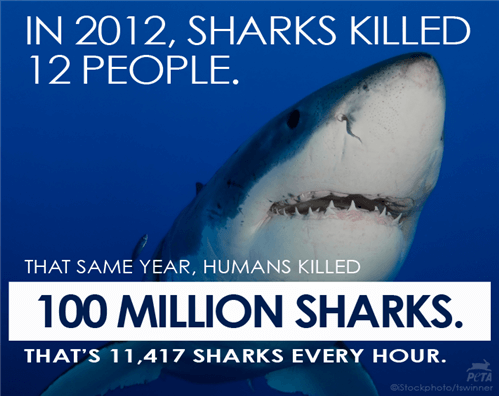 Countless sharks—as well as sea turtles, birds, seals, whales, and other "nontarget" animals—are also caught each year alongside hundreds of billions of fish in ocean-ravaging nets or dragged for hours on long lines for the commercial fishing industry, from which no sea dweller is safe.
How You Can Help
Related Posts
Respond
Comments
If your comment doesn't appear right away, please be patient as it may take some time to publish or may require moderation.
By submitting this form, you are agreeing to our collection, storage, use, and disclosure of your personal info in accordance with our privacy policy as well as to receiving e-mails from us.