Chase Utley Is Back!
Written by May 23, 2011
|
After missing the first part of the season with the Phillies because of a knee injury, Chase Utley has recovered and is ready to knock a few out of the park. But he's already hit a grand slam for homeless dogs and cats by encouraging fans to be all-stars for animals by always adopting and never buying.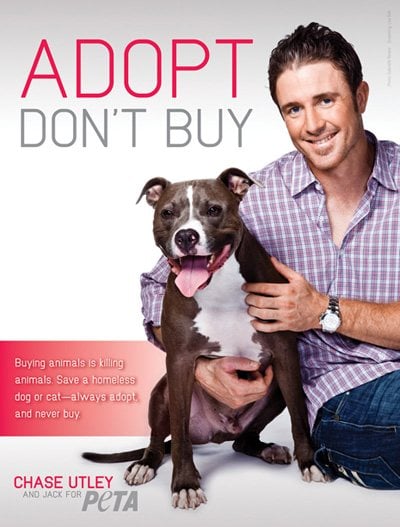 Written by Michelle Sherrow
Related Posts
Respond
Comments
If your comment doesn't appear right away, please be patient as it may take some time to publish or may require moderation.
By submitting this form, you are agreeing to our collection, storage, use, and disclosure of your personal info in accordance with our privacy policy as well as to receiving e-mails from us.