A Butcher We Don't Have a Beef With
Written by January 10, 2011
|
Not since The Brady Bunch has a butcher seemed cuddly, and even then, Sam was pushing it. Now De Vegetarische Slager—the Vegetarian Butcher—is open for business in the Netherlands, and the owners are keeping animals alive and people's tummies full with their scrumptious "cuts" of faux meat. The glass cases are filled with lean, protein-rich options made from soybeans and lupin beans. Leg of lupin, anyone? Side of soybean? Finally, there's a butcher shop worth loving. While we wait for the owners to open a location across the pond, most grocery stores and health food stores stateside carry a great variety of meat-free options that aren't made by people wearing gross bloodstained aprons.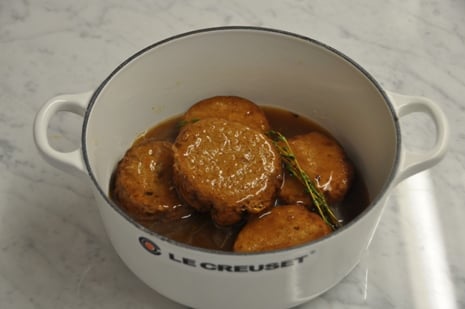 "Gehaktballen" – Vegetarian Meatballs, a traditional Dutch delicacy.
Written by Michelle Sherrow
Related Posts
Respond
Comments
If your comment doesn't appear right away, please be patient as it may take some time to publish or may require moderation.
By submitting this form, you are agreeing to our collection, storage, use, and disclosure of your personal info in accordance with our privacy policy as well as to receiving e-mails from us.