Bar Refaeli Duped Into Wearing Fur
Written by October 18, 2011
|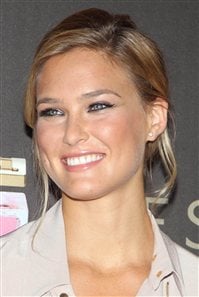 © StarmaxInc
Supermodel and former Leonardo DiCaprio flame Bar Refaeli is catching heat for posing in fur for clothing company Bel Air, especially in light of the proposed fur ban in Israel. Honorary PETA Director Pamela Anderson sent Refaeli a letter explaining, "You probably weren't aware that numerous undercover investigations have revealed that foxes, minks, coyotes, and rabbits—and even cats and dogs—are bludgeoned, genitally electrocuted, and often skinned alive for their pelts." Pam asked Refaeli, model to model, to raise the bar on ethical fashion and dump fur.
But Refaeli insisted that there had been a titanic mistake, telling an Israeli publication that Bel Air had lied to her and said the fur was fake. Then she took to Twitter, posting, "I think its time 2 get it straight! i'm against fur! the truth of the matter is that on the shoot day i was told the fur is FAKE!"
Considering the lies that the fur industry tells about how animals are killed, it's not surprising that fur-mongers would finagle Refaeli into donning pelts.
Be a model of compassion and bar fur from your closet. Lookin' at you, Blake Lively…

Written by Michelle Sherrow
Related Posts
Respond
Comments
If your comment doesn't appear right away, please be patient as it may take some time to publish or may require moderation.
By submitting this form, you are agreeing to our collection, storage, use, and disclosure of your personal info in accordance with our privacy policy as well as to receiving e-mails from us.