Armored SUV With Vegan Interior!
Written by
September 14, 2010
|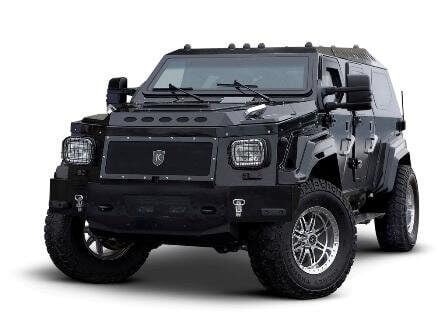 Conquest Vehicles' super-armored luxury SUV, the Knight XV, which retails for just less than $500,000, is now available with an interior made from any human-made material you can dream up, at no extra cost. It just goes to show: There are vegan versions of everything under the sun—from spare ribs to stilettos to SUVs.
Written by Lindsay Pollard-Post
Related Posts
Respond
Comments
If your comment doesn't appear right away, please be patient as it may take some time to publish or may require moderation.
By submitting this form, you are agreeing to our collection, storage, use, and disclosure of your personal info in accordance with our privacy policy as well as to receiving e-mails from us.