Angel and Sasha Brought in From the Storm
Written by
August 28, 2011
|
Who knows who we don't hear about out there, but meet Angel and Sasha. A big thank-you to whoever alerted PETA to their plight—they were tied outside on a tiny metal balcony all night Friday as Hurricane Irene barreled toward Norfolk. The eye of the storm was an hour away when PETA turned up at the apartment, acting on a tip. The woman inside said that the dogs were her brother's (we hear that all the time!) and that she hadn't heard from him in a month. Although they were soaked to the skin and scared, she refused to take them inside, claiming that they were "destructive." She signed them over to us, and since our building is right on the water and the gusts were going to shake it pretty badly, we took them to a local open-admission shelter. Boy, were they glad to be off that balcony, dried with towels, and out of the storm: They skipped and kissed us!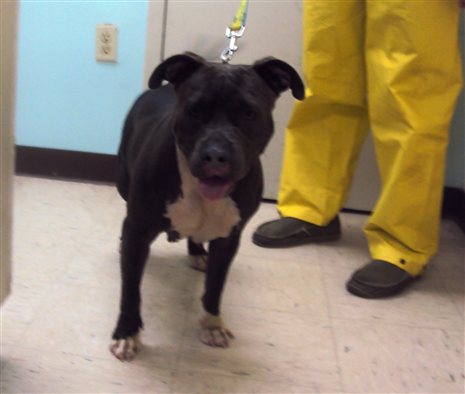 Please, if you see an animal in distress, don't count on someone else to be the Good Samaritan—call your local animal control, step in to provide assistance yourself, or contact PETA right away. Your quick and firm actions could save lives.
Related Posts
Respond
Comments
If your comment doesn't appear right away, please be patient as it may take some time to publish or may require moderation.
By submitting this form, you are agreeing to our collection, storage, use, and disclosure of your personal info in accordance with our privacy policy as well as to receiving e-mails from us.