Make Some Noise: A Guide to Helping Animals (Infographic)
Every day, animals suffer in silence, waiting to be abused and killed in slaughterhouses, on fur farms, and in laboratories. It's up to us to take a stand and use our voices to help them. It's a big responsibility, but there are many small ways that you can speak up for animals. Check out the infographic below, find your voice, and remember to take the pledge never to be silent!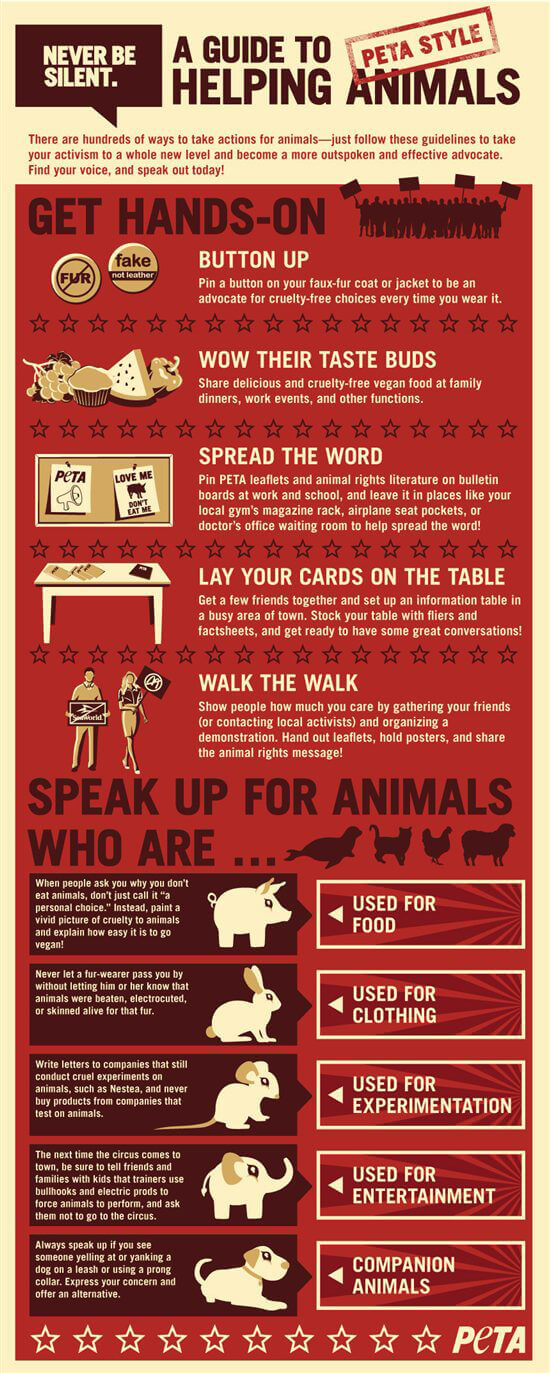 Spread the word by sharing this infographic with your friends on Facebook and Twitter. And remember: For the best way to speak out for animals, join PETA's Action Team!