Meet the Campaigners
Campaigners spearhead a specific campaign or set of campaigns and travel the country leading demonstrations and tabling events and pushing PETA's campaigns forward by pressuring targets. Campaigners also act as spokespeople for the organization, and you may see them speaking at a city council meeting or on the evening news or addressing shareholders of an animal-abusing company in order to convince them to implement changes that help animals.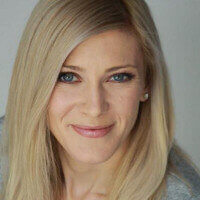 I love telling people about how much of an impact they can have just by making kind choices about what they eat and wear so that instead of just feeling sad when they hear about issues facing animals, they can feel empowered to make a difference at every meal or with every trip to the store.
Read more.
[hr]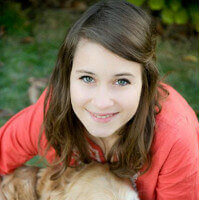 I disrupted the House of Commons at Parliament Hill in Canada with two others—we were all dressed as nuns with signs reading, "The seal hunt is a bad habit."
Read more.
[hr]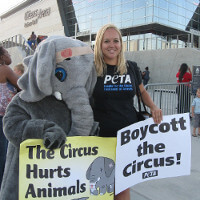 It has been inspiring for me to realize that it doesn't matter if you're in Alabama, Maine, Arizona, or anywhere in between—there are people speaking up for animals all over, and more people are getting active for animals every day.
Read more.
[hr]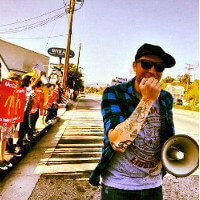 I helped disrupt a board meeting at the University of Wisconsin–Madison with Oscar-nominated actor James Cromwell in order to stand up for cats decapitated in the school's labs.
Read more.
[hr]
How You Can Help Animals
Join the Action Team
Sign Up for PETA Mobile Alerts
Help Animals Online