URGENT: Ask New York Officials to Stop Massacring Geese!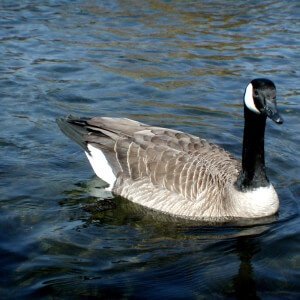 U.S. Department of Agriculture (USDA) documents reveal that more than 3,650 geese in the vicinity of New York City airports were rounded up and killed by the agency in the past five years alone, yet it has not recommended humane controls to prevent more birds from flying in and taking up residence. Consequently, the city is caught in a vicious, expensive, and endless killing cycle (which guarantees continued funding for the USDA), and despite an intense public outcry, another annual massacre is apparently proceeding. Helpless molting and flightless birds will again be snatched up, forced into crates, and trucked to slaughter—a terrifying ordeal for any wild animal but especially for a sensitive "prey" species. Such measures also tear families apart and leave orphaned young at great risk. Your voice is desperately needed!
Please urge New York City officials to stop contracting with the USDA to have geese killed and instead employ tried-and-true humane control measures. And then forward this e-mail widely!
Polite comments can be directed to:
• Mindy Tarlow
Director, Mayor's Office of Operations
New York City
mtarlow@cityhall.nyc.gov
• Patrick J. Foye
Executive Director
Port Authority of New York & New Jersey
pfoye@panynj.gov