Urge Federal Officials to Save Marine Animals From Navy Tests!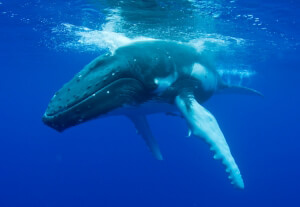 © iStock.com/miblue5
Despite a public outcry, the Navy apparently intends to move forward with a plan to conduct underwater testing of explosive weapons and sonar devices in the Atlantic and Pacific oceans and the Gulf of Mexico. It estimates that hundreds of dolphins and whales could be fatally wounded, that tens of thousands of animals could sustain debilitating injuries, and that millions more could sustain "minor" injuries such as loss of hearing—the primary tool that marine mammals use to forage for food, identify predators, and communicate with family members. These tests will also disrupt migrations and inhibit reproduction. The Navy is claiming that these tests are needed for homeland security; however, protective measures have not been adequately explored. Your voice is needed!
Please politely urge Secretary of Defense Chuck Hagel to ensure that the Navy takes steps to prevent harm to animals in its endeavors to protect the nation. The current plan to conduct underwater tests of sonar and explosives should be halted while safer alternatives are explored. And then please forward this message widely!
Please send polite comments to:
The Honorable Charles T. Hagel
U.S. Secretary of Defense
charles.t.hagel.mil@mail.mil
Please feel free to use our sample letter, but remember that using your own words is always more effective.