Tell the San Diego County Fair to End Cruel Elephant Rides!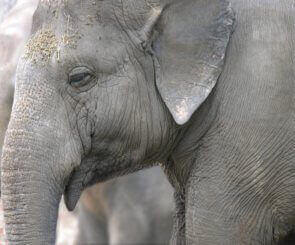 The San Diego County Fair has stubbornly refused to end its decades-long affiliation with notorious animal abuser Have Trunk Will Travel (HTWT), despite being fully aware of video footage released by Animal Defenders International showing HTWT trainers as they jab screaming elephants with bullhooks—sharp, metal-tipped weapons resembling fireplace pokers that can leave painful welts, abscesses, and puncture wounds on elephants' sensitive skin—and shock them with electric prods. In addition to its abysmal animal welfare record, HTWT was recently cited by the U.S. Department of Agriculture (USDA) for endangering the public by failing to adequately supervise elephants during rides. Please urge the San Diego County Fair to join the ranks of the Orange County Fair, Los Angeles County Fair, and the Santa Ana Zoo by immediately ending its relationship with the infamous HTWT.

Newly released records reveal that in August 2012, the USDA conducted an inspection of HTWT and cited the company for its failure to maintain elephants under the direct control and supervision of a knowledgeable and experienced handler. The USDA inspector noted that during elephant rides, the elephant who was not used to give rides was not secured and often not supervised. A PETA complaint prompted the USDA inspection after photographs showed two adult elephants with HTWT in Aberdeen, S.D., hardly contained by low, inadequate fences and young children standing so close to the elephants that they could have easily come into contact with them.
Earlier this year, the Orange County Fair cut ties with HTWT and ended elephant rides—after 25 years of carrying on with this cruel and dangerous "tradition." In light of HTWT's recent public endangerment, it is time for the San Diego County Fair to finally follow suit. Please take a moment to write to the members of the 22nd District Agricultural Association Board of Directors and ask them to end their association with HTWT and halt cruel elephant rides. You can e-mail the board members through Donna O'Leary, executive assistant at the fairgrounds, at doleary@sdfair.com.
If you are a San Diego County resident or if you have a few extra moments to make this letter more personal, please alter the text in a respectful manner before sending it.
Please feel free to use our sample letter, but remember that using your own words is always more effective.