Tell Menards to Discontinue the Sale of Glue Traps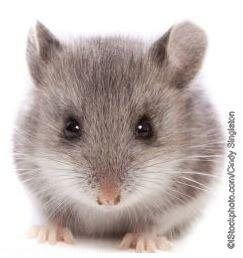 Menards, one of the largest home-improvement chains in the Midwest with 250 stores, sells glue traps for rodent control. PETA informed Menards about the extreme cruelty and disease risks inherent in using glue traps, but our concerns have apparently fallen on deaf ears.
Glue traps are some of the worst rodent-control products on the market, causing immense and prolonged suffering. Panicked rodents often rip themselves to pieces in their frantic struggle to escape the sticky mess. Exhausted and terrified, they die from shock, dehydration, asphyxiation, or blood loss. Death can take days. The Centers for Disease Control and Prevention warns against using glue traps because of the disease risks posed by the many pathogens in the waste of ensnared rodents, who eliminate out of stress and fright.
Despite now knowing the disease risks and extreme cruelty inherent in glue traps, Menards continues to sell them. Please contact Menards today! Politely ask the company to do the right thing and join the countless retailers—including Albertsons, Walgreens, CVS, Rite Aid, and Safeway—that have sworn off glue traps for good.
Please send polite comments to:
Russ Radtke
VP Merchandise, Menards
rradtke@menard-inc.com
Scott Collette
COO, Menards
scollett@menard-inc.com