Meet PETA and the PETA Foundation Staff: Ashley P.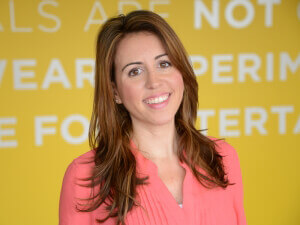 Ashley Palmer
Online Marketing Manager
I work from PETA's Bob Barker Building in Los Angeles, and I spend my days overseeing PETA's websites and online promotions—giving you a window into our fight for animals! If you're reading this, then you've likely already explored PETA.org and seen some of our eye-catching viral videos, heartbreaking undercover investigations, and uplifting rescue stories. Working at PETA is a "dream come true" for me. Nothing quite compares to seeing your work reach hundreds of thousands of people, changing hearts and minds forever, to help animals.
When I'm not working, you'll find me whipping up some delicious vegan food, exploring California, and spending time with my husband, Kevin, and our three cat companions, Bo, Henry and Teddy.