Information for Charities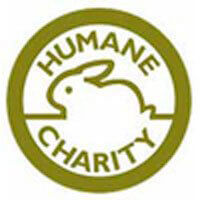 If your health charity does not fund animal research and you would like to join PETA's Caring Consumer program, you've come to the right place!
PETA has joined forces with the Physicians Committee for Responsible Medicine and seven other animal protection organizations to form the Council on Humane Giving. The council's goal is to help health charities publicize their policies of supporting exclusively non-animal research. It also provides a new Humane Charity Seal of Approval to help donors easily identify such charities.
As a charity, you might wish to attract donors by letting them know that you adhere to the highest possible standards, and the Council on Humane Giving provides the easiest and most direct way to do that. Approved charities can use the Humane Charity Seal of Approval on promotional literature, advertisements, and online publications. The council also supplies potential donors with information about health charities that are committed to offering services and resources to patients as well as about charities that fund cutting-edge research without using animals.
To be approved by the council, a charity must sign a statement of assurance affirming that it does not fund or conduct animal experiments now and will not do so in the future. Patient-oriented charities that fund no research at all are especially encouraged to apply. All charities that sign the statement of assurance will be listed on the widely distributed list of approved charities. The Council on Humane Giving and the charity will then enter into an optional license agreement for use of the seal. There is no cost to apply for or use the seal. Note that an approved charity does not necessarily need to be critical of research involving animals; it simply must not fund or conduct such research.
Charities interested in applying for the Humane Charity Seal of Approval may print out copies of the statement of assurance and license agreement and mail or fax the completed paperwork to:
Humane Charity Seal of Approval Program
5100 Wisconsin Ave. N.W., Ste. 400
Washington, DC 20016
202-686-2216 (fax)
For more information about the Humane Charity Seal of Approval or for assistance with the statement of assurance or license agreement, please call 202-686-2210 or e-mail Info@humaneseal.org. You may also request these documents by mail.
The Council on Humane Giving permits a waiver of the application procedure in cases in which a charity's work and mission are well known to the council and the council already has evidence that the charity meets approval guidelines. An example of such evidence could be a publicly available statement regarding a charity's policy of funding only non-animal research.