PETA's Beauty Without Bunnies Program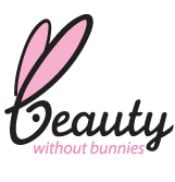 If your company does not test its products on animals, we hope you will join PETA's Beauty Without Bunnies program, which shares information about cruelty-free companies and products with consumers. Many of our members and other people who are concerned about animal testing turn to us for definitive information on a company's animal testing policies.
A company that is interested in having its name added to our cruelty-free list(s) must complete a short questionnaire and sign a statement of assurance. Upon receipt of these completed documents, your company will be added to our pocket-sized Cruelty-Free Shopping Guide and our searchable online database of cruelty-free companies. Through these guides, we reach more than 645,000 potential customers each year. Additional opportunities for special promotions and website features are also available on occasion. For example, a recent cruelty-free product giveaway on PETA Living received close to 2,000 entries. On a weekly basis, the average number of visitors to PETA.org is more than 540,000, and the site sometimes receives as many as 1.4 million visitors in one week.
Once your company is certified as cruelty-free, you will have the opportunity to license our cruelty-free bunny logo. We continually hear from consumers who want to be able to identify cruelty-free products at a glance while shopping, and the use of our logo is the perfect way to reach them. For a one-time licensing fee of only $100, you can use our logo on your products, literature, in-store displays, and website. To meet your individual design needs, the logo may be used in any color combination or in black and white. If you sell an entirely vegan product line, a version that reads, "Cruelty-Free and Vegan," is also available.
Please contact [email protected] to request the necessary paperwork.
Thank you for your interest in being included on PETA's list of companies that do not test on animals. We look forward to hearing from you!
If your company is already included on PETA's list of companies that do not test on animals and you have updated information to share with us (e.g., a new address, a new phone number, or new products), please fill out the form below. Thank you for your commitment to selling only cruelty-free products!
All fields in bold are mandatory.
By submitting this form, you are agreeing to our collection, storage, use, and disclosure of your personal info in accordance with our privacy policy as well as to receiving e-mails from us.